Job was saved successfully.
Job was removed from Saved Jobs.
---
Job Description
Doctor of Veterinary Medicine- Sign-on bonus up to $80,000 for a full-time doctor!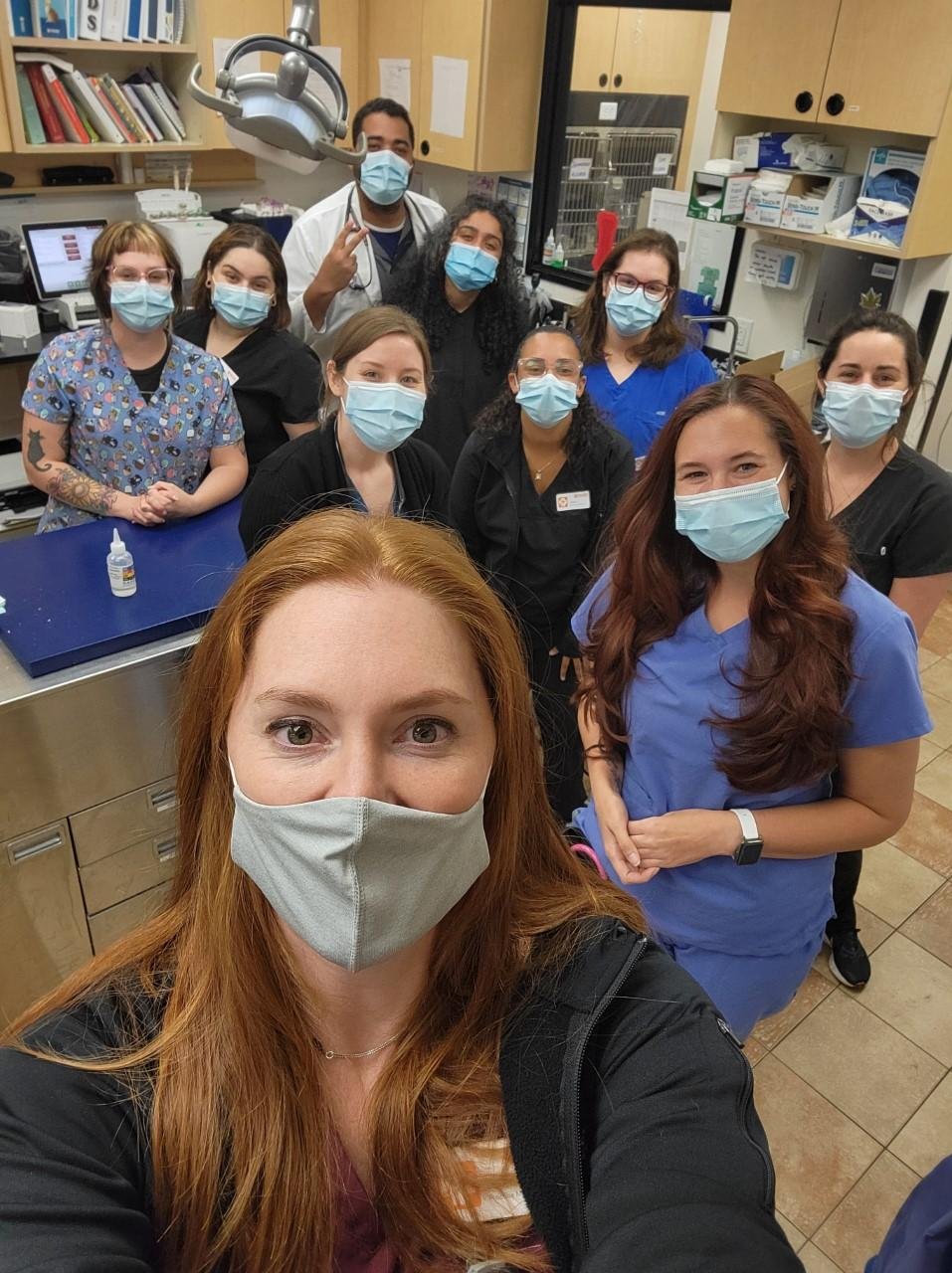 Banfield aspires to be a practice where as a team, we make a positive impact on pet health care in hospitals, communities, and the field of veterinary medicine.
We believe hiring doctors with diverse perspectives, ideas, and cultures, permits us to deliver to the highest quality of preventive care for each pet and client.
Banfield's veterinarians apply their extraordinary passion, skills, and education, at every practice location. We support and depend on our veterinarians to use their expertise in a way that benefits pets, clients, hospital teams, and the communities we serve.
Whether you are a recent graduate or an experienced veterinarian looking for a change, a new beginning at Banfield means an open door to explore the next best move in your professional veterinary career.
Are you ready to dedicate yourself to helping us advance veterinary medicine across our practice and throughout the industry?
Responsibilities:
Practice in accordance to state practice act and principles of veterinary medical ethics
Leverage evidence-based medicine and continue pursuit of education to deliver quality patient care
Devote yourself to the culture of preventive care and

Optimum Wellness Plans
Adopt and positively impact new veterinary standards and guidelines
Deliver medical and surgical treatments with formulary approved pharmaceuticals, supplies, and equipment, in accordance with Banfield's Medical Quality Standards
Partner with clients as an advocate for the pet to plan follow-up visits, provide home-care instructions, and education to ensure the lifelong health of their pets
Maintain relevant, comprehensive medical records with the support of practice systems, including Banfield's database, PetWare, designed to obtain data for population

research
Foster an effective veterinary support team by communicating medical standards, ethical practices, and your veterinary knowledge and experience
Exemplify the

Mars Five Principles

— Quality, Responsibility, Mutuality, Efficiency, and Freedom
Requirements:
State Veterinary Board License and must be in good standing for the state in which they intend to be hired, prior to their start date.
Additional Licensing:
A State Controlled Substance (SCS) License may be required by the state in which you intend to work. If you do not already hold an SCS, Banfield encourages you to obtain this license after your start date as the practice may reimburse this cost.
Once an associate has obtained their SCS, Banfield will apply and pay for your DEA License.
New associates will be required to take their state USDA Accreditation class by the time they reach the 12-week mark from their hire date.
Your well-being matters.
We know that your real passion for pet well-being is why you chose this profession. At Banfield, we believe it is just as important to support the well-being of those who devote their lives to this cause. Through our extensive network and support structure, Banfield offers a wide array of benefits and programs, empowering you to focus on yourself and your family, as you care for pets and clients.
As a Banfield veterinarian, we want you to take full advantage of work and play through:
Competitive salary with paid time off
Medical, dental, vision and prescription drug benefits for you and eligible dependents
Automatic enrollment 401(k) Savings Plan after 60 days of employment
Health Savings Account with annual practice-paid funding of $750 to supplement health care expenses
Automatic enrollment in 100% practice paid short- and long-term disability after 60 days of employment – includes maternity leave
Liability and malpractice insurance
Eligibility to enroll in the Veterinary Student Debt Relief Pilot Program
Optimum Wellness Plans (OWPs) for up to three pets
A variety of discounts including Mars, PetSmart, Royal Canin, fitness, cellular, and so much more
Our dedication to your growth.
Your development is important to us which is why we'll provide you with the following:
Personal development plans designed to define and achieve your career goals
Practice-paid continuing education opportunities
VIN Membership discounts and other veterinary networking opportunities
The chance to lend your skills to the communities you serve and live in
Commitment to community wellness.
Through volunteering efforts, and our programs designed to benefit local shelters and rescues, we strengthen the pet-human connections in our communities. Discover how we support the wellness of our people and profession through the Mars Volunteer Program (MVP).
Support when you need it most.
As the world's largest veterinary practice, one of our biggest differentiators is our talented and equally passionate support teams that surround our skilled veterinarians.
This network of hospital, field, and headquarters leadership, allows us to offer you the support and resources needed to help you worry less and focus more on being your best self while practicing veterinary medicine.
The time is now!
Ready to start your career with Banfield? Apply now.
Banfield Pet Hospital® strongly supports and values the uniqueness of all individuals and promotes a work environment where diversity is embraced. Banfield Pet Hospital is an equal opportunity employer. All qualified applicants will receive consideration for employment without regard to race, religion, color, national origin, sex, sexual orientation, gender identity, age, genetic information, or protected veteran status. If you have a disability or special need that requires accommodation, please let us know. Banfield Pet Hospital follows all applicable federal, state and local laws governing nondiscrimination in employment in every Banfield location.
---
---
Vancouver
,
Washington
,
United States
We believe hiring doctors with diverse perspectives, ideas, and cultures, permits us to deliver to the highest quality of preventive care for each pet and client. Our teams foster an effective veterinary support team by communicating medical standards, ethical practices, and your veterinary knowledge and experience. Each associate holds a responsibility to leverage evidence-based medicine and co...
---