Job was saved successfully.
Job was removed from Saved Jobs.
Animal Advocate Pet Hospital
---
Job Description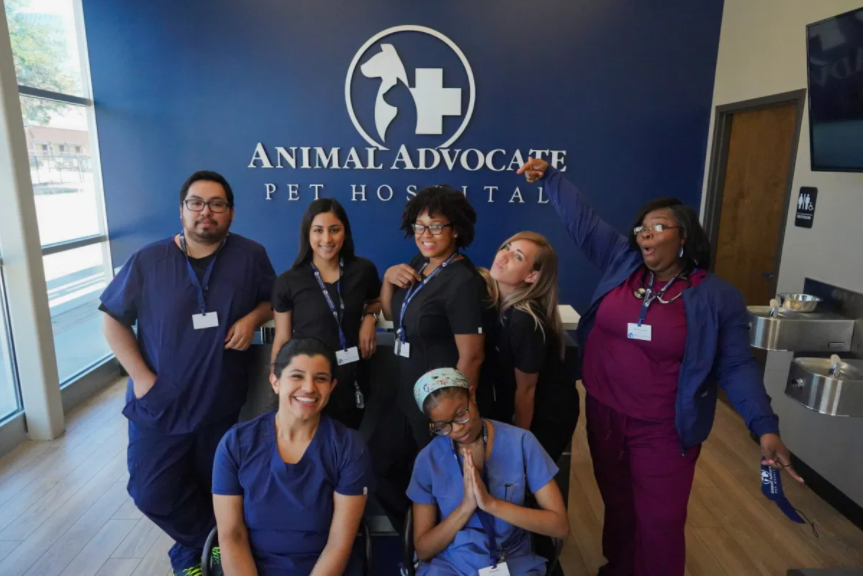 Animal Advocate Pet Hospital is a dog and cat primary care veterinary practice located in Chicago, Illinois, at West Jackson and Aberdeen Street across from Target. Our hospital serves the West Loop, South Loop, and Medical Districts. We focus on preventing disease of animals through vaccination, education, surgical and diagnostic procedures. Our personalized pet health savings program allows for an affordable option to meet our clients' pet's needs.

We are currently searching for an Associate Veterinarian to join our fun-loving team. Our multi-doctor hospital seeks either an experienced doctor or a new grad. If you are looking for a hospital that provides complete general practice medicine, your look is over!
What you will do
Focus on preventive care through diagnostics, dentistry and comprehensive education for clients

Care for the health of small animal companions (primarily cats and dogs).

Diagnose, treat, and research medical conditions and diseases of pets;

Examine animals to assess their health, diagnose problems, treat and dress wounds, perform surgery on animals, test for and vaccinate against diseases.

Operate medical equipment, such as x-ray machines; advise animal owners about general care, medical conditions, and treatments and prescribe medication.




Practice high quality medicine
Our caring veterinary staff will support you as you focus on practicing great medicine while providing high-quality care to your patients. We are proud to offer a family-fun atmosphere and encourage staff well-being. We provide a culture of growth and development and well as team collaboration.
Requirements
Must be licensed to practice veterinary medicine in the State of IL.
Benefits
We offer a competitive compensation package including full benefits: medical, dental, vision, and 401K
Our Mission
Our Mission is to strive to make the lives of pets and the people who love them better.

Our Values
Proactive Medicine- Catching problems before they are issues will not only help your pet have a longer, healthier life but will also save in the long run. Ask us about our Advocate Program designed to maximize health AND savings.
Client Engagement -Our client's participation in their pet's health is super important. We will always provide them with the best information to help them make the best decision for their pet. Our focus is not just on their pet but on them as well.
Associate Well-being -We also need a healthy balance for us to help our clients and their pet. That is why we focus on our associates to ensure each is at the top of their game to provide the very best we can for clients and their pets.
---
---
Chicago
,
Illinois
,
United States
Animal Advocate Pet Hospital is a general practice located in Chicago's exciting West Loop. We believe in proactive medicine, engagement, and well-being. Our diverse team offers in hospital diagnostics, surgeries, and radiology. We pride ourselves in education and fun. Check us out - advocatepetvet.com!!
---