Recruitment and hiring for veterinary practices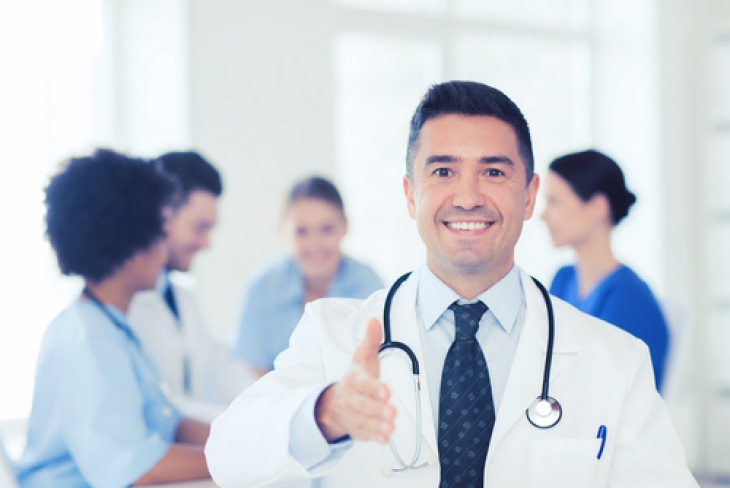 Building an excellent recruitment strategy to attract veterinary staff is critical for private practices. Many larger organizations have internal talent acquisition departments that hire doctors and paraprofessionals. In addition, they have sophisticated teams that may focus on employer branding, sourcing, events, school programs, and more. Furthermore, Venture capitalists back some of these practices with deep pockets to offer colossal sign-on bonuses and other perks. As a result, veterinary professionals are bombarded with recruiters reaching out to market their current opportunities. But, as a private practice, how do you compete? This article will provide tips on building effective recruitment and hiring strategy for private practices to compete for talent.
Planning
Identify hiring needs
Workforce planning is critical to ensuring a practice can sustain itself over time. Leaders must identify current and future needs. Think about what is the current skill gap and what are your business growth goals. Take the time to discuss with your existing team their future endeavors. Are they planning to retire, have a family or return to school? Understanding your staffing needs will help you to create an action plan for your current and future hiring needs.
Job Description
Each role that you identify in your practice should have a job description. According to the Society of Human Resource Management, a job description is a useful, plain-language tool that explains a position's tasks, duties, functions, and responsibilities. In addition, it details who performs a specific type of work, how that work is to be completed, and the frequency and the purpose of the job as it relates to the organization's mission and goals.
Create a recruitment plan
Once your hiring needs are identified, and you've created a job description for your roles, create a recruitment action plan. Action planning will allow you to align on building your team and the pathway you will leverage to attract talent. The recruitment strategy should be comprehensive and include a variety of tactics to communicate your current and future openings. Your plan will vary based on your hospital location and community (rural or city). You will also need to assess the labor pool in your area and the cost of living. These factors will help you build your plan and assist you with the timeline to attract talent.
Attracting talent
Job Advertisement
As previously shared, your job description is different from your job advertisement. Advertising your jobs should speak to your job seekers and inform them what's in it for them. A job seeker should connect with your promotion. Remember to showcase your company culture, team, and overall environment. Provide some insights into the local community and the equipment within the hospital. Job seekers should have a great understanding of the job requirements, perks, and benefits. If you provide flexible schedules, have an excellent support staff, offer mentorship, and a multi-doctor practice, emphasize this as well.
Promote your openings
While there are big sites on the web to post your jobs, such as Indeed.com, there are other sites where you can advertise. For example, consider state veterinary medical associations, school websites, and specialty sites specific to veterinary medicine. In addition, as a smaller practice, keep in mind that many larger veterinary practices advertise, so seek to find places to help you get the word out about your opportunities. Finally, build a comprehensive list of online job boards, classified sections, and social channels where you can promote your openings.
Attend on-campus job fairs
If possible, attend job fairs hosted by veterinary colleges. In addition, many students and alums are interested in working for private practices. These events are planned well in advance, so make sure you reach out to the veterinary school in your area to learn more about when they are hosting these events. Remember that space may be limited, so preparation is essential if you plan to attend a job fair. Have materials readily available when you attend these events. Create Flyers and have a few trinkets available to pass out to students. You can also attract students to your table by having a drawing available. It is not uncommon for a student to take an early offer, sometimes a year in advance, before graduating. Finally, you can also advertise if you have an externship available.
Connect with student groups
There are many student groups at veterinary schools that you can connect with to provide value to students. Some schools allow you to provide sponsorships and host dinners. In addition, you offer educational talks to student groups. It would be best if you connected with the schools regarding vendor policy.
Connect and network at local, state, or national VMA's
Networking is so critical in recruiting. Veterinary professionals typically attend local, state, or national CE events. However, each event varies, so ensure you learn more about the VMAs' activities offered. Come prepared with business cards, ask if you can connect on LinkedIn, and have your elevator pitch ready. Above all, make sure that you are authentic.
Promote on social channels
Social media channels are easy and low-cost to create. The challenge is building your followers. But if you have done the work of networking at events and connected with colleagues and former classmates, the transition to developing your social channels can be seamless. The key is that it takes work and consistency. Pick a medium that works best for you and build your following. Create a calendar and commit to posting weekly.
Interview/Onboarding
Interview guide
Preparation is critical when you are planning to hire. Having an interview guide readily available for each hospital's roles is imperative. Ensure that the position and responsibilities in the job description correlate to the core compentencies in your interview guide. For example, if you are looking for soft skills such as being a team player and a great listener, ensure that you have behavioral-based questions that identify those behaviors. In addition, the interview guide should be well-structured. Ask questions that include motivators, licensing requirements, career goals, schedule preference, and core competencies. Finally, validate that the candidate meets the minimum standards by sharing the job description.
Compensation/Benefits
Compensation can be tricky. Do your due diligence to understand the pay ranges in your region. The compensation varies across areas. For example, the cost of living in New York City is significantly higher than in Birmingham, Alabama; thus, the pay will vary. Ask the job seeker what their salary expectations are. AVMA is an excellent resource for providing salary ranges across areas. Most companies have a set pay range based on experience. One of the key selling points for companies is the benefits offered. Be prepared to discuss the benefits and perks with the job seeker.
Offer
If you have identified a great candidate, be prepared to make an offer. First, seek to understand the candidate's salary requirements. Then, ask them if they have any other offers and how soon they are interested in starting.
Onboarding
Onboarding is perhaps one of the most critical steps in hiring a new employee. They will gain an impression of your organization within the first 90 days and decide if this employment choice will be for a long time. Create an onboarding plan to help the new employee acclimate to the company and feel welcomed. Assign a buddy to do check-in. Recent grads require mentorship. Typically a company will invest 8-12 weeks of mentorship to help a new grad transition from a student to a practicing doctor.
Engagement
Growth and development
Invest in your employees. Hiring them is the start, but growth and development will keep them. Seek to understand their career goals and provide resources to allow them to attend CE. In addition, some companies offer performance development plans to ensure their employees are developing skills continually. Finally, stretch your team to get out of their comfort zone, ensure they are challenged and support their growth.