Attracting Passive Candidates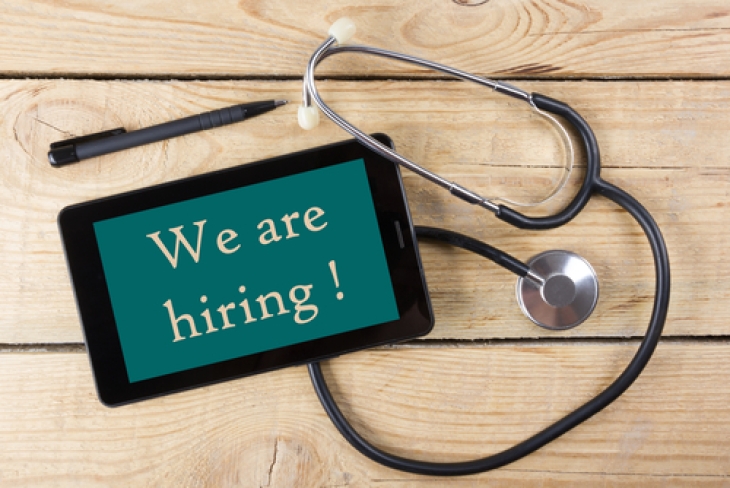 Attracting passive talent is challenging. Building a strategy to support your recruiting efforts is key to finding the right people to build your team and grow your practice effectively. What is a passive candidate? Passive candidates are not looking for work and are happy in their current roles. Recruiting is not a one-and-done effort. In addition, with the number of corporate practices growing, competing for talent is challenging. As a practice leader, you must focus on ongoing activity. This article will discuss seven actions you can take today to attract passive candidates.
Referral program
As the saying goes, referrals are typically the number one source of hire. Getting your staff involved in seeking talent is critical to your success in attracting talent. Creating a referral culture means that the team is always discussing referrals and sharing the names of people who may be looking for work. Have consistent conversations with your team to uncover who they may know. If you or your team are members of a local veterinary medical association, leverage this network. Ask your team to review their online network for former colleagues and classmates. Join online groups and share with colleagues that you are searching for veterinary staff. Network at conferences and speak to others about opportunities in your practice. Make sure you and your team have business cards to share with new connections. Remember not to be overly aggressive, and always ensure you offer something valuable to your network.
Social media advertisment
Advertising your current openings on social media is a common trend, especially for larger organizations seeking to attract talent. Social Media has picked up steam over the years as a reliable source to attract talent. For example, the "2022 Job Seeker Nation Report" from recruiting software vendor Jobvite cited that 59% of workers find jobs through online job boards, 46% through friends, 39% through social media such as LinkedIn and Facebook, 33% through professional career sites, 25% professional connections and 23% through job fairs.
While it may be challenging to stand out, there are ways that you can build your social strategy to attract talent. For example, LinkedIn allows you to put that you're hiring on your profile; you can also post jobs, send inmails, and create a company page if you are adventurous. The good news is that you can compete for talent on social media with intentionality. Join online groups, connect with classmates, make online connections, and engage with talent.
Market and Showcase your culture.
One of the most incredible things you can do to attract talent is showcase your culture. Provide insights into what it's like working in your company. Show photo's of events you've attended or hosted. Provide pictures and videos of your hospitals and, if the team permits, share them in action. Your employees are imperative to your success in attracting talent; get them involved. People want to work in a healthy and positive work environment. Share this with the world if your hospital has excellent team support, equipment, flexible schedules, mentorship, and team collaboration. Remember, your practice is unique; conveying this to job seekers is imperative to attracting great talent.
Easy Apply
Applying for a job should be easy, especially for passive candidates who are working and have little time to work through a long applicant tracking system. Simple things you can do are provide your phone and email address for them to get in touch with you. Be responsive when they follow up. Do not take several days to reach back out. Make them feel special and appreciated at the beginning of the recruiting process. In the talent acquisition space, we call this candidate experience. Ensure your candidates have a high-touch experience as they engage with your company. Then, even if they choose not to join your practice, they will remember how they were treated.
Consistently recruit
One of the biggest mistakes a company can make is to stop recruiting. Recruiting top talent should be ongoing even if you are not hiring. Building relationships with passive candidates is imperative. People leave jobs because of life-changing events, and you must be prepared to replace them should they leave. In addition, your practice may grow, and you must plan for that growth over time. When a company gets complacent in its recruiting and hiring strategy, it risks becoming understaffed. Instead, build your recruiting process intentionally; for example, what are your hiring goals within 6-12 months? In creating a well-mapped-out plan, you can engage with talent over time, so you can hire the right person at the right time when the timing is right.
Build rapport and engage
Remember, both active and passive candidates are consumers. At the same time, active job seekers are intentional in their job search; passive candidates are not. When you connect with passive candidates, do not become overly aggressive in recruiting. Instead, show value, get to them as a person, and have an open dialogue. Learn more about their career and life goals. They may not be the right person for your company; however, they may know someone else they can refer. With many recruiters looking for talent, many passive candidates are bombarded with emails, calls, and text messages. After a while, it becomes noise which they delete. Building relationship is critical to success.
Search Firms
Many practices engage with search firms to find candidates to fill their open position. Engaging with a recruiting company can be an effective way to hire; however, it is also costly. Over the last several years, the number of search agencies has significantly increased in the veterinary industry. Some companies are small boutique firms that may be willing to work with you on your budget. For example, you may elect to work with a relief veterinarian company that has a conversion fee to hire one of their doctors.