In Good Company: Seven Steps to Building a Great Team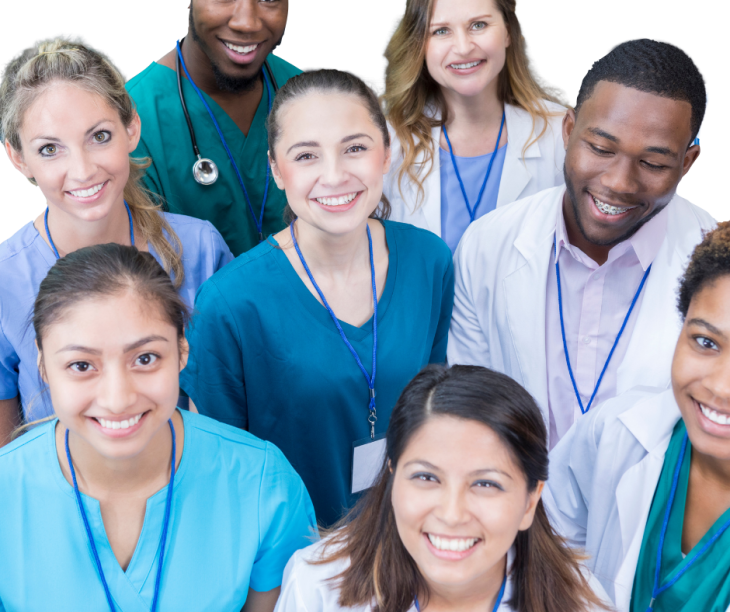 "Great things in business are never done by one person. They're done by a team of people." Steve Jobs
Your business is growing, and you can not keep up with the amount of work. With the increase in pet ownership, there is a considerable demand for veterinarians and staff. As a result, you must hire. Building a great team is imperative to business success, but there is a war for talent. What will differentiate your practice to attract the right people?
What are the components of building a team, and where do you begin? Have you ever noticed the synergy of a great team? They are productive and collaborative and work exceptionally well together. Success and productivity are the byproducts of putting the right people together in the right environment. This article will discuss seven steps to building and maintaining a great team.
Interview and hire well
As you build your team, take a moment to consider your unique team dynamic and who would fit well. Next, think about the skills needed on your team to complement others. Then, build your interview guide based upon the competency required by your team, and that would be most effective for your organization. Finally, as you go through the interview process, invite different team members to participate and assess the interviewee together to make the best decision for the team.
Diversify your team
Building a diverse team is perhaps one of the most critical aspects of hiring. Diversity helps a company be innovative and creative, leading to better outcomes to achieve organizational success. In addition, having different backgrounds, experiences, and perspectives brings balance and creates a well-rounded culture. The efforts to build a diverse team must be intentional and still requires finding the most qualified person for the role but removes all bias from the decision-making.
Develop your team
Team development is imperative to not only attracting great people but keeping them. Nothing is worse than being in a role yearly with no prospect of developing new skills or advancing. Create development plans and set expectations with your team that they own their development and must be a part of the journey. Not only does this engage your employees, but it impacts your organizational growth. Spend time with your team reviewing their interest and goals; this shows them you have a vested interest in their career aspirations.
Align on a team mission and set Smart Goals
Everyone must share in the mission of the organization. Collectively they should develop a shared team mission with achievable goals. Setting Smart Goals will keep them focused and working well together. They need to set daily, weekly, monthly and yearly goals. The goals should be achievable. Keep them focused on small wins while identifying gaps to make improvements. Encourage the team to work together with frequent collaboration. Setting a team mission and working toward achievable goals is the bond that glues the team together and gives them purpose.
Establish ways of working
The team will stall and have disagreements. Managing through conflict is one of the cornerstones of having a great team; this should be encouraged. However, conflict avoidance can lead to harmful outcomes as the team may be fearful of speaking up and holding back their true feelings. It also damages trust and may lead to sidebar conversations and mistrust. When conflict arises, push the team to lean into the issue and face it head-on. Creating a way of working helps the team be honest and encourages open communication with their colleagues while setting boundaries.
Build Trust
Building trust is one of the most crucial elements of creating and maintaining a great team. Encourage open communication and honest feedback among team members. When employees feel safe expressing their feelings without fear of ridicule or retribution, they are more apt to speak up. Employees want to be heard and understood by their line managers and peers. Create a culture of collaboration and partnership where employees are encouraged to work together to build strategy and solve problems. A collaborative culture will lead to empowerment, ownership, and engagement. Finally, organized teams develop close working relationships and trust to drive better culture and business outcomes.
Motivate
Motivation is the glue that keeps a team together. It provides a sense of pride, direction, and belonging. There will be days that seem complex, demanding, and exhausting, but leaders who motivate their team maintain the focus and provide hope. Motivation can be as simple as reassurance, showing appreciation, celebrating, and showing the team you value them. As a leader, share your vision and set clear goals with the team, then provide an environment of autonomy and give employees some pace to thrive. Micromanagement can be devastating to a group. Focus instead on providing support and various employees' needs. Newer employees may need more direction, whereas seasoned employees may need more autonomy. Understand where each team member needs rest and provide support as required. Find ways to reward your team through excellent work, innovative ideas, anniversaries, and more. Finally, communicate, communicate and communicate. Maintain an open door policy and encourage your team to feel safe to have open, honest dialogue.

We would love to hear from you! What do you do to build and maintain a great team?