Strategic Workforce Planning For Veterinary Hospitals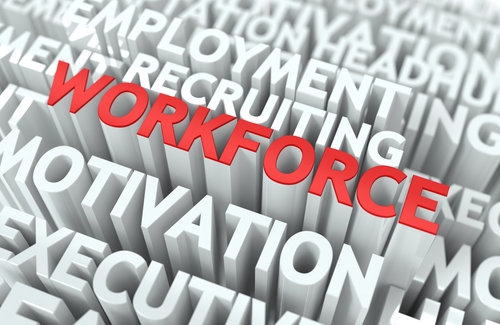 Over the last year, the pandemic crippled many US businesses; however, many veterinary practices continued to grow. As people stayed home, they purchased pets which increased the need for veterinary care. As a result of the client growth, many hospitals became understaffed, creating a need to hire more associates. Understaffed hospitals result in overworked and burned-out associates, potentially leading to a turnover. While we can not control external forces such as Covid-19, a business can effectively plan its people strategy for current and future needs. This article will discuss the need for strategic workforce planning for a veterinary hospital and how to align the people strategy with business objectives.
Forecasting and hiring veterinary staff in veterinary practices can be tricky and rewarding. Sometimes, planning starts a year in advance to build a team effectively. A clinic must consider many business case scenarios when planning to hire new associates. Unfortunately, many companies do not appropriately prepare for their workforce in the future, leaving them vulnerable to being understaffed.
The Society of Human Resources describes workforce planning as the following: Workforce planning is the process an organization uses to analyze its workforce and determine the steps it must take to prepare for future staffing needs. To effectively build a hospital team for sustainable growth, workforce planning may start a year in advance with ongoing reviews of workforce needs. When a hospital is fully staffed, leaders get comfortable and do not plan for change. However, change is inevitable; for example, associates who have families step down from FT to PT, move, or find another job. Additionally, if you plan to increase your pet count, you must plan to hire enough staff to meet the need.
Workforce Planning is further defined.
Workforce planning is a forecasting strategy to access skills, experience, knowledge, and workforce to achieve business objectives. It helps a company identify the current gaps and future employee needs. The United States Office of Personnel Management (OPM) put together a Workforce planning model which includes five steps.
Set Strategic Direction

Analyze Workforce ( Identify Skill Gaps and Conduct Workforce Analysis)

Develop Action Plans

Implement Action Plans

Monitor, Evaluate, and Revise
At its simplest, as you think about workforce planning, two things should come to mind, will you need to replace staff, or are you planning to grow your practice to meet business needs?
Replacement "Those at Risk"
Take inventory of those who are at risk of leaving your practice. You should review this with your hospital administrator periodically. Additionally, have an ongoing conversation with your team to gauge their performance. Risk assessments are imperative to help you uncover whether your associate is at low, medium, or high risk of leaving. Some key indicators of increased risk include but are not limited to the following:
Associate disengagement

Compensation concerns

Relocation

Having a family

Having a family

Retirement

Lack of professional growth and development
Growth
As you build your client base and see more pets, you will need to hire more staff. Additionally, you may want to hire more associates if you have surpassed the threshold of pets you care for daily or cannot schedule pets promptly. Factors that attribute to growth include but are not limited to the following:
High Pet Count

Increase in clients scheduling appointments

You plan to open a new hospital

Hospital is currently fully staffed

Concerns for associate well-being and inability to schedule time off
What you need to build your workforce plan
• Current staffing level
• Pet Count
• Growth projections
• Risk Assessment
• Ongoing assessment of workforce
• Hospitals must determine the number of openings and a timeline to fill the openings
As you assess your workforce, you can determine risk factors and growth requirements. For example, you may need core staff such as veterinarians or para-professionals as your business grows. An ongoing assessment will help your business stay on top of your staffing needs without having a yo-yo hiring effect (understaffed one year and overstaffed the next). It is essential to identify your current personnel, plan for potential change now and in the future and build a people prepare for the future. Ensuring you have the right people at the right time will sustain your business through satisfied employees and clients.