Employees are talking online, are you listening?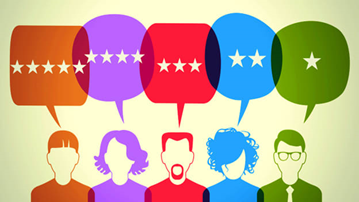 Let's face it; the virtual world has exploded. Consumers are shopping online and rely heavily on reviews to determine a restaurant to order from, a car to buy, and purchasing decisions about furniture or clothing—online review sites such as Google, Yelp, Glassdoor, and Indeed.com have become a go-to place for job seekers to research a company. Candidate and employee experience can make a difference in a companies ability to attract talented people. Yet, some organizations do not nurture their online reviews; thus, they risk losing viable candidates. Remember, the consumer leverages online reviews to decide on furniture or clothing they'll buy, so it makes sense that job seekers are assessing organizations they will join based upon employee reviews. Employers should take precautions to manage their online reputation. There are simple steps to ensure your brand is protected by being proactive and addressing concerns head-on.
Monitor and address concerns
Employees want to be heard; they may use online platforms to share their true feelings anonymously. Keep in mind they have an audience; savvy job seekers visit these sites to review the rankings. Employers that take steps to monitor and address concerns demonstrate their commitment to creating an inclusive work environment that invites openness and trust. On the flip side, if an employer does not address the concerns, the trust is eroded over time, the job seekers see the lack of follow-through and may use the review to help evaluate job offers.
Be authentic and listen at scale
Negative feedback never feels good; however, use the information to bring about positive change. Be empathetic when listening to the voice of your associates. It's effortless to brush off their concerns by saying they are negative; however, trends do not lie, and they provide valuable insights into what your associates are thinking. Be authentic and genuine in seeking to understand employees' voices. Rather than take offense, use this as an opportunity to uncover needs. If they a former associate, provide a means to let them reach out to discuss their issue further. An organization can listen at scale to current associates; create communication channels such as leveraging social media channels, providing emails, creating hotlines, and surveys to help associates share their voice. Of course, good old fashion 1:1 conversations are imperative as well. Gatekeepers of the data should provide insights to leaders and encourage them to develop actionable items to impact change.
Leverage associates as online brand ambassadors
Your best brand ambassadors are your current associates. They can provide insights into what is it's like to work for your organization. They can also share how benefits or flexible schedules have impacted their lives. If you have low turnover, a positive work environment, an opportunity to grow, or a great team, encourage your associates to share on social sites like Glassdoor, LinkedIn, Instagram, or Facebook. A key indicator of some online review sites is whether an associate would refer their friends. Remember, happy associates, are more likely to refer to friends. Of course, as we discussed previously, authenticity is important, so encourage your team to be their true selves when telling their story about working for your organization.