2021 Hiring Strategies Amidst Covid-19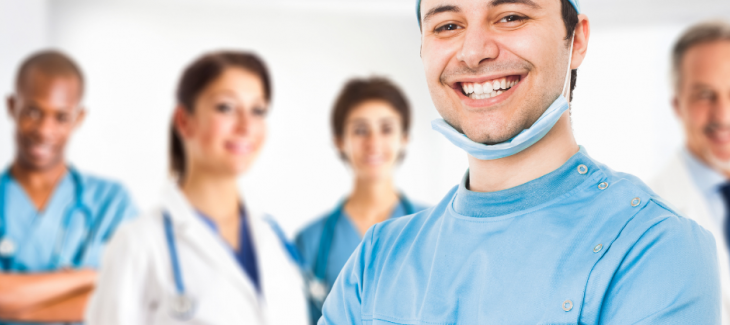 Veterinary medicine is an essential function. When Covid- 19 happened, it upended life as we know it, creating a world of ambiguity. At the onset of the pandemic, we witnessed massive layoffs, schools shifting to virtual classrooms, and businesses shutting down to curb the virus's spread. For those working in veterinary care, elective surgeries were put on hold, clinics only performed essential functions, and workers were torn as to whether their work was essential. Some businesses either laid-off workers or put them on furlough or reduced hours. Animals still needed care; in fact, as some of the restrictions were lifted, pet parents continued to visit clinics to ensure their fur babies were being seen. As the pandemic continues, pet ownership has risen; thus, the need for veterinary care has increased. Unfortunately, many practices were not prepared for the demand, putting a strain on their existing team.
As a result of the 2020 pandemic, we learned that veterinary care is essential and not going away. In 2021 veterinary practices that leverage effective hiring strategies to align with business growth will ensure they have the right team at the right time. Key components to effectively attract and hire in this new normal include online virtual networking, leveraging employer brand/marketing to attract talent, workforce planning, and creating a well-being culture by adhering to Covid- 19 guidelines.
Online Networking
Gone are the days of networking face to face at veterinary conferences. Former classmates can't connect, and new partnerships are more challenging to forge. Businesses are opting to have virtual booths to engage with talent during conferences. Unfortunately, setting up a virtual booth does not yield a high return of candidates expressing interest in employment opportunities. What most employers have found is attendees stop by the booth but decline to engage. Fortunately, there are online strategies companies can use to connect with talent. 1) Either attend or host a virtual career fair that is heavily marketed. These events are specific to hiring and may attract job seekers looking for employment opportunities. The challenge with virtual career fairs maybe the event promotion. If you are hosting your own online event, give yourself plenty of time to promote the event. 2) Use sites like LinkedIn, Instagram, and Twitter to network with veterinary professionals. Add value by sharing content, commenting, retweeting, or sharing content. If you use social media sites, make sure to post relevant information that will attract talent. One word of caution, you should not use these sites to blast job ads. The keyword is networking. 3) Host a CE event to engage with veterinary professionals. It's a great way to showcase great content and connect.
Employer Branding and Marketing
When the Covid-19 was declared a pandemic, many organizations were at an impasse. Companies were trying to figure out how to navigate through the unknown. Companies learned that their response and appropriate outreach was mission-critical as potential associates and customers were paying close attention. Employer branding and marketing play a key role in conveying your story as an organization. Please keep in mind authenticity; it's not only what you say that's important, but how you treat your people, clients, and pets. In the age of online social reviews, candidates are doing their research to gain insights into the culture. As you build your plan, a couple of things to think about: your value proposition, the image you want to project to prospective associates, the impact on the community you've made, and the care you've provided for your teams. Next, build an effective job ad and social post—leverage photos and videos to share your company culture.
Workforce Planning
The Covid-19 pandemic was disruptive; it is a once in a lifetime phenomenon. Something of this magnitude is not predictable. Forward-thinking organizations anticipate uncertainty, the impact on their workforce, and the contingency plan in an era of ambiguity. One thing remains constant; people are an asset. Unfortunately, organizations fail to plan their people strategy. Workforce planning is tricky because you are forecasting future needs. Your current state (staffing) may be excellent; however, things can shift quickly. It is imperative, therefore, to constantly monitor your current state against your future state. Consider your overall business goals, the number of pets your team sees today, and the projections in the future, your associates' skills levels, and what's needed in the future to meet business objectives. Additionally, consider your associates' statuses (having a family, going back to school, or early retirement). These indicators will guide you in building and executing your plan.
Create a culture of well-being by adhering to Covid 19 guidelines
The virus has indeed caused fear. There are safety guidelines that are imperative to protect associates and candidates. Practices that take the necessary precautions within their hospitals to ensure safety sends a reassuring signal. Consider adding communication on your website with how you've implemented safety measures. Allow for virtual interviews and observations to connect with candidates. When appropriate, invite the candidate to visit the hospital and have a readily available mask, a thermometer to check the temperature, and hand sanitizer. Reassure the staff and candidate of the steps you've taken to maintain an appropriate social distance.
2021 hiring season for veterinarians is upon us. Creating an effective hiring plan will ensure you are setting your practice up for success in 2021 and beyond.